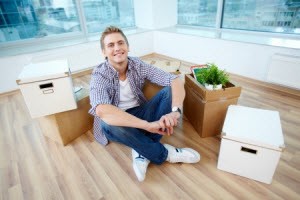 ---
Even though many living options exist for Appalachian State students, both on and off campus, a new urban-style complex has ushered in a new era of excellence for Boone student housing. Why not explore the possibilities that exist at The Standard? Its close-to campus location also encourages residents to participate in the life of the community.
Getting to Know Your Community
There is much to explore in Boone and the surrounding area. Outdoor activities in the Blue Ridge Mountains are perfect for "clearing out the cobwebs" after a long week of classes and studying. Within just a few minutes, you can be hiking at Howard's Knob, exploring and bouldering to the limits of your interest and ability; you'll also gain a whole new perspective on ASU and appreciate your beautiful campus from an elevation of 4,400 feet. Or head out to Tweetsie Railroad to experience the rides and give free expression to your "inner child." What's better than a little amusement park fun?
When you live off campus, it's only natural to get to know what the town offers. Check out local eateries like Hob Knob Farm Cafe, Come Back Shack and Melanie's, but also make friends at local museums, crafts stores and antique shops. From May through November, visit the Watuaga County Farmers Market for the best of locally grown produce to bring home to your own kitchen. Stylish, fully equipped kitchens in every apartment at The Standard will tempt you to experiment with food, whether you cook only for yourself or you want to impress roommates and friends.
Other things to love about our modern Boone student housing, located just off Blowing Rock Road, include upscale amenities like the heated outdoor spas and an outdoor grill; fitness rooms with the latest cardio and strength equipment, resident-only lounge with large-screen televisions, 24-7 study center, separate game room, and even a Starbucks in the building!
This Isn't Your Ordinary Boone Student Housing
Boone student housing just doesn't get any better. At The Standard, you'll find a floor plan to suit you perfectly, whether you prefer to live alone or have "house-mates." Every fully-furnished plan, from studio to 4-bedroom, 4-bath apartments, features a private bath for each bedroom, spacious living rooms and adjacent eating bars, a personal washer and dryer, high ceilings and wood-look floors in the living/dining rooms, and large windows for light-filled living. The new building features keyless locks, video surveillance, building-wide Wi-fi and high-speed internet, garage parking options, and on-site management and maintenance staff.
Boone student housing at The Standard is designed for energy-efficiency and features plenty of insulation to encourage privacy and quiet. The best part? For all this value, our housing contracts rates are very reasonable. Each contract is individually signed, and the rental term runs from mid-August through late July, payable monthly. Why not fill out an application online for Fall Semester? We'll be waiting to welcome you "home" this fall!