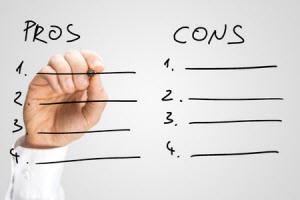 ---
Are there benefits of living alone? Probably, but there are also benefits to be realized from having a roommate, or even several apartment mates. Weigh the advantages when you consider off campus housing, and find the best floor plan to suit your needs. Studio apartments for rent at The Standard are comfortable and efficient, especially when you have a large combination kitchen/living/dining space for additional flexibility. Just like the larger floor plans, these smaller single units offer individual stacked washer/dryers, full kitchen appliances, spacious private baths and large closets.
In addition, studio apartments for rent are fully furnished and are a great value for the money. So, if you treasure your privacy, yet want to grab a bit of luxury for yourself, a studio floor plan might be perfect. If, however, you like the idea of private space, but also would like the benefits of a roommate to share meals and good times, a larger two-, three- or four-bedroom floor plan might be more your style. Each of the available apartments at our student-oriented community just across the street from the Appalachian State campus features a private bedroom with its own bath; every apartment also boasts a coordinated furniture package that includes a flat-screen TV.
Choosing Studio Apartments for Rent at The Standard
Because studio apartments for rent at The Standard at Boone are a popular option, with square footage ranging from 394 square feet to a larger one-bedroom/studio with 562 square feet, they were reserved quickly for the Fall Semester. However, why not at least consider trading some of that privacy for the advantages of additional space and a congenial roommate to share good times and bad, housekeeping duties and fun. If you don't have a friend already in mind, The Standard offers a roommate-matching service.
The advantages of living at The Standard in Boone extend beyond the space considerations, though. Housing contracts are individually signed, even if you opt for a plan that will accommodate four students. Some of the units have balconies; all have high ceilings, large windows and ample living room space to allow everyone a place to sit, study, socialize, enjoy a meal or kick back and watch television. You probably won't have to ask twice to find someone to take a swim with or get in a quick fitness workout! And, if you just don't feel like company, simply head for your own private bedroom suite.
When you want to get away from those roommates for a bit, you can feel comfortable going alone to the main floor resident lounge or play a round of shuffleboard or climb on the outdoor climbing rock. Or, study with classmates in the 24-7 study center. It's all up to you!
Studio apartments for rent for the school year may be your first choice, but consider your options before signing on the dotted line. You may find your new best friend at The Standard at Boone. Contact us now to see what's available for Fall Semester.