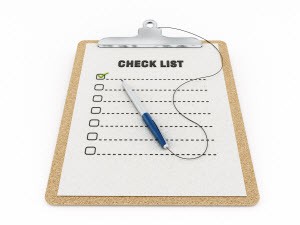 ---
Going away to college is a big deal and something that requires a lot of preparation. Once you choose your classes, set and determine which type of housing for college students will work best for you, your main concern will likely be packing—so you are certain that you have everything you need for your new adventure. While you know you need your school books and seasonally-appropriate clothing, what else should you bring? Here are five things you want to make sure you do not forget when you leave home for college.
Computer
While you will likely have access to a computer lab for some of your classes, it is important that you are able to do your work and get online from the comfort of your dorm or while you are studying with friends. Check with the school to find out about compatibility requirements and decide what the right option is for your particular needs. A laptop or tablet computer is often a good choice.
Wall-Safe Hanging Materials
Don't lose your dorm or apartment deposit. Choose wall strips or other items to hang your posters and pictures—instead of using nails or thumbtacks.
Transportation is Crucial When Choosing Housing for College Students
While not every college student will bring along a car for getting around off or on campus, it is important to have some sort of transportation plan. A bicycle can be good in some cases, or if your school offers bus or train service, check into the cost for a pass.
Sheets and Towels
In most cases, housing for college students is NOT like hotels. You will need to bring towels, sheets and other linens. Bringing them from home can save you a significant amount of money.
A Safe or Lockbox
While you may trust your roommate or dorm mates, it is vital that you have a safe place to keep your most important items. If you do not have an in-room safe, bringing a small safe or investing in one can give you a sense of security and help assure that you don't lose these items.
As you can see, there are many things you need to bring along when you go away to college. If you haven't yet decided where you are going to live while attending school, now is the time to check out the options in housing for college students. For students who plan to attend Appalachian State University, one great off campus option that will soon be available is "The Standard at Boone". This new facility offers luxury student apartments designed for comfort and convenience. Contact us to learn more about this new "standard" in housing for college students!