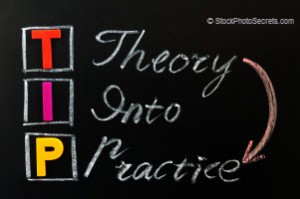 ---
College is all about beginnings: New friends, new interests, new places, new ideas. It's also about growing — embracing an unfamiliar world and walking with "eyes wide open" into your own future. You will, of course, be guided by your upbringing and family values — not to mention a set of expectations that accompany you. But, as has been said before, life is what you make of it. A few tips for living off campus will help you make it better.
Here are some tips for living off campus, ways to make it good, even if it's not always great.
Take Stock of Your Expectations
Just as life wasn't always a bed of roses when you lived at home, it probably won't always be wonderful when you move into your off campus apartment. You'll have to set your alarm, get your own breakfast, clean the bathroom and do your own laundry. It will be easier if your start with great space, like your own apartment at The Standard at Boone.
Think of it as the training ground for the rest of your life. Get real. Embrace the idea that no one is responsible but you. YOU! That should be energizing and invigorating.
Master Basic Recipes
Nothing spells independence quite as well as being able to cook — for yourself and others. Learn how to whip up an omelette, a casserole, a pot of stew or a batch of brownies from ingredients you have on hand. Nutritional basics are almost as important as getting good grades, and cooking skills will serve you well throughout life. You'll also impress your friends. At The Standard, you'll have an up-to-date kitchen and lots of space; invite friends for Sunday brunch or a late night snacks any time you want. Learning to cook is one of the best tips for living off campus.
Keep Fit and Stay Social
With onsite fitness rooms, including both cardio and strength training equipment, as well as heated outdoor spas, there's plenty of opportunity to get in shape and stay in shape. Our modern apartment building also includes a resident lounge with big screen televisions, shuffleboard, and a well-equipped 24-7 study center for group study sessions. You can also meet up with friends at the convenient coffee bar in the building. Taking care of yourself and socializing are important tips for living off campus.
More Tips for Living Off Campus
As an Appalachian State student, your life will quite naturally revolve around coursework and campus activities. However, Boone provides many other opportunities for you. Mountains and streams, History and culture, eateries and local shops are all yours to explore — and you should. Exploring your community is one of the best ways to grow as a person. Getting away from campus occasionally is one of the best tips for living off campus we have for being a successful student.
A New Standard for Off Campus Living
Life off campus will be what you make it — so make it great by checking on the options available at The Standard at Boone. There are still select 2-4 bedroom floor plans available for Fall Semester. Contact us now to reserve your apartment. We can even help you find a roommate. Come home to The Standard at Boone; you'll be independent, but you'll never feel home alone.