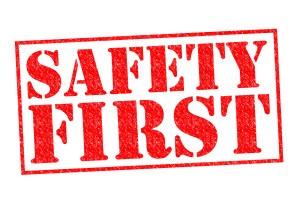 ---
When you live in an off campus apartment, one of the biggest concerns many college students have is safety. Luckily, many schools and surrounding communities are quite safe, but keeping safe should be a priority. Here are a few tips that will help you stay safe when you are attending school.
Always Lock Your Door
When you are at home in your off campus apartment, take advantage of the locks on your doors. It's not too much trouble to lock and unlock your door as needed. Keeping your door locked is the first line of defense in case someone unsavory wants to get into your space. If you are not confident in the security of your lock, speak with your landlord about getting it changed.
Do not Walk Around Alone
Whether you are headed out for a night with friends or just walking to class, don't walk alone. If it is unavoidable, make sure you take well-lit roads and that you are in a space where there are plenty of other people around at any given time.
Keep a Cell Phone With You At All Times
In class, on the road or in your off campus apartment, it always makes sense to have your cell phone at the ready. This is a key tool to help make sure you always have a way of contacting someone who can help you. Make sure your phone is charged or carry a spare battery with you at all times too.
Be Careful Who You Invite Home
Remember, not everyone you will meet while you are away at school will be a nice person. Give thought about who you invite to your apartment. This can help prevent getting into an unsafe situation. Having a roommate or friend present when you have guests over keep you from compromising situations.
If you have not yet found the perfect place to live when you go off to college at Appalachian State University, do not struggle with the details of how to find an off campus apartment. Check out the website for The Standard at Boone—a new apartment opening in fall 2016. This facility is designed with all the comforts of home—in a convenient location so you can focus on your education.