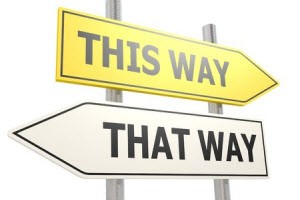 ---
When it comes to choosing your college housing and you are deciding between dorms vs apartments, be sure you're comparing apples to apples, rather than making a decision that "seems like it will work." As you weigh the advantages of dorms vs apartments, it helps to bear in mind not only total costs, but available amenities, whether you need to pay a lump sum in advance or pay rent monthly, the need to arrange for extra services or special needs, and your social preferences. Lower initial costs don't always equate to value bargains.
Dorms vs Apartments: Not All Living Arrangements Are Created Equal
At Appalachian State, numerous options are available for both on campus and off campus living. Except for incoming freshmen who are required to live in dorms, you might have a hard time analyzing those options. Consider the following points:
On campus, no matter what dorm or living community you select, you will be charged a flat housing fee per semester, and most require you to purchase a meal plan as well, payable at the beginning of each semester. Although most dorms have laundry facilities, they are on a fee basis, and you must purchase a prepaid swipe card. Swipe cards are also available for snack vending machines.
Dorm rooms normally accommodate two students and, for the most part, roommates are assigned randomly. Dorms have common space, but suites are limited and sitting rooms can be cramped. Even apartment-style units feature shared bedrooms and, although many dorm rooms have private baths, you will likely share your space with a roommate. Although furniture is supplied, it is minimal: a single bed for each resident, a chest, desk and chair.
Residents are expected to bring bedding and personal gear, including decor items and additional furnishings if desired, although there are strict guidelines that must be followed. No furniture can be removed from a dorm room.
Schedules are tight, with limited time to move into dorm rooms, and often residents are expected to vacate the space immediately at semester end, sometimes even prior to the end of exam week.
If Considering Dorms vs Apartments Leads You Off Campus
There are still choices off campus: an apartment with one or more roommates to keep costs low, a room alone in a home, or a rented house with space for a larger group. The Standard at Boone offers spacious apartments in a brand new building that "will knock your socks off." Ranging in size from compact studios to expansive 4-bedroom, 4-bath units, all floor plans boast modern kitchens with full-size stainless steel appliances, sit-down dining bars, individual washers and dryers, and flat-screen televisions. Each bedroom has a private bath and large closet. And each apartment boasts colorful decor and stylish furnishings.
The five-story building "lives" like a resort community, with heated outdoor spas, a resident lounge with large-screen TVs, shuffleboard fitness rooms that includes a cardio studio and a strength center. There's even a 24-7 study lounge complete with computer equipment, and an in-building Starbucks! There is building-wide Wi-fi and high-speed internet; underground, garage parking options; keyless lock systems; and onsite management and maintenance staff. Housing contracts run from mid-August through late July, are individually signed and payable monthly.
The best part? Prices are reasonable. Why not contact The Standard in Boone to check on availability for Fall 2016. You don't want to be disappointed, and we think that we offer the best possible solution to the dorms vs apartments dilemma.